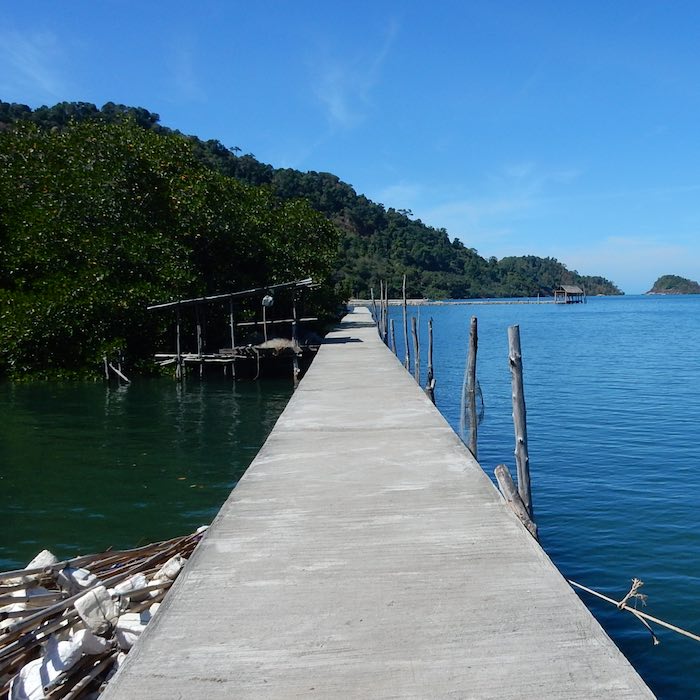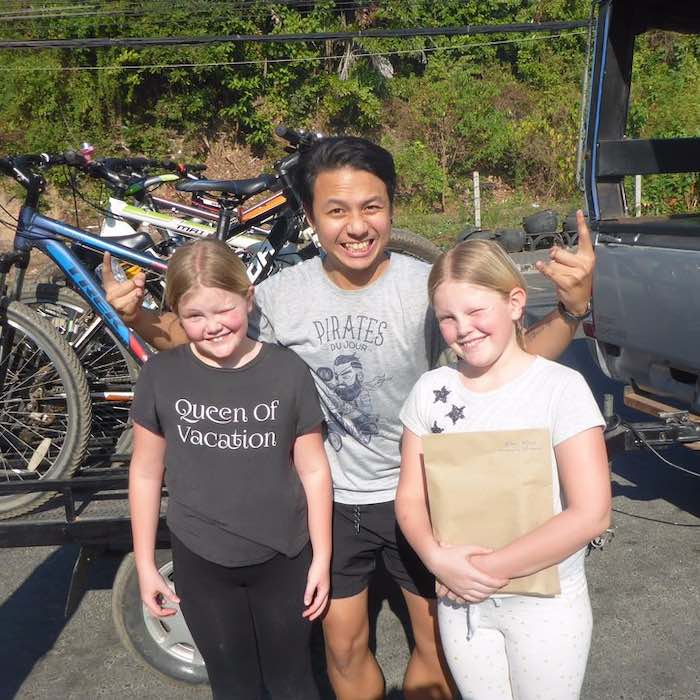 Slow Life Cycling – 
the #1 Koh Chang Bicycle Tour
Welcome to Slow Life Cycling – a personal bicycle tour on Koh Chang island, Thailand – a highly recommended outdoor activity if you believe the Tripadvisor reviews. It's the perfect way to explore the beautiful island of Koh Chang. Slow enough to see all the details and fast enough to see them all. You'll be escorted by a local and fully accredited tour guide who is happy to show you another perspective of Koh Chang. And you can stop at any place and as long as you want, we won't hurry – you're in a slow paced lifestyle society. So enough time to see and enjoy all the beauty around you. If you're looking for a genuine and unforgettable experience – or just for exciting things to do on Koh Chang – you'll find it with Slow Life Cycling.
Discover the beauty of Koh Chang island, the naturalness, the originality and the many fascinating places that make up Koh Chang National Park and often can't even be found in travel guide books. Feel the spirit of nature, biodiversity and curiosities. Dive into local life at Klong Son Village, the fishing village with its colorful wooden boats and fishermen sitting on the pier mending their nets. Locals cooking food, kids running to school, people harvesting rubber. A lot to explore on that eco-friendly adventure of a special kind, away from the tourist paths, shopping stalls and hotel complexes. In touch with mother nature and the people of Koh Chang.
Take a look at the main stops we will be seeing during the Koh Chang Bicycle Tour.
Discover what you will see along the way
These are the main stops we are going to make on our bicycle tour. Once we've picked you up, we go to the Klong Son Village were our bicycle tour starts.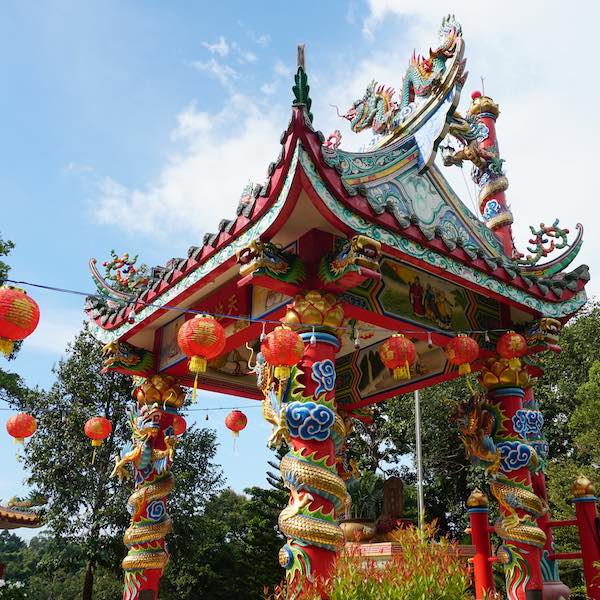 Chinese Temple
Before we even start riding our bikes, we're having a look at the Koh Chang spirit shrine. This colourful Chinese Temple which is very well respected by each and every one living on Koh Chang. Learn about the history of this place and pay homage for a smooth ride.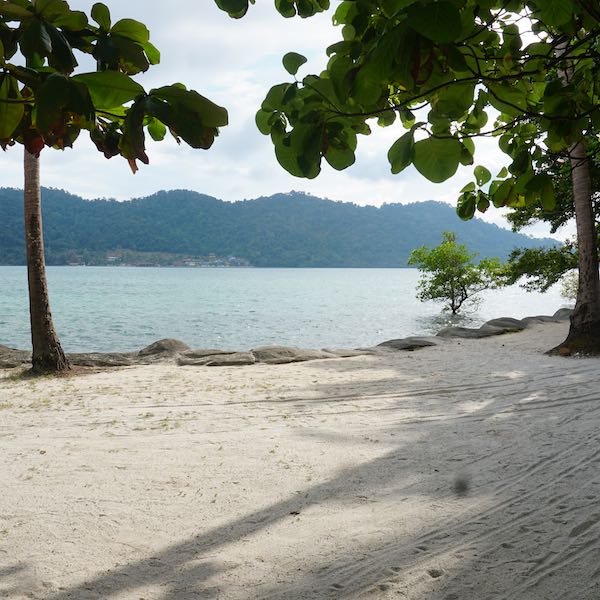 Klong Son Beach
After refreshing our minds at the Temple, we start our trip by riding to the beautiful Kong Son Beach. A very narrow beach stripe where you can enjoy both – sunrise and sunset, have a look onto the main land and onto the Gulf of Thailand.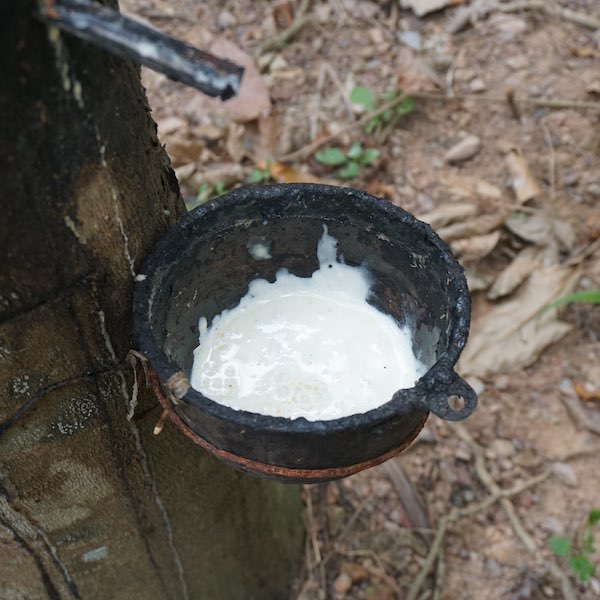 Rubber Plantation
One very interesting thing along the way is a Rubber Plantation. Koh Chang is very famous for their rubber trees and we discover together how that looks like, how it works and how the bare rubber feels like between our fingers.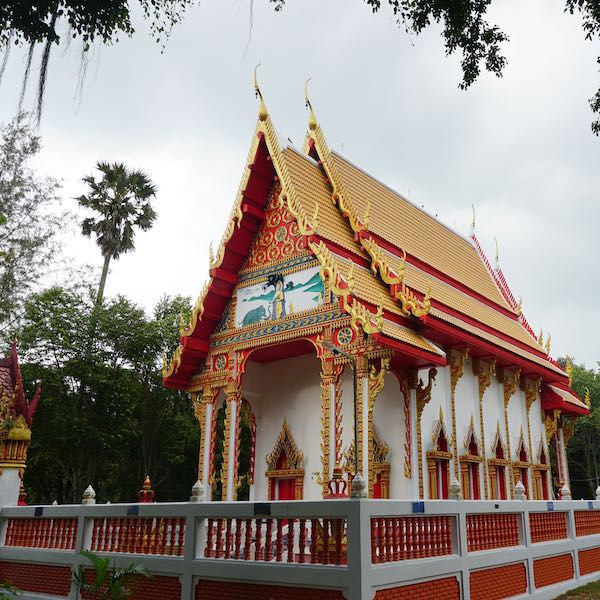 Klong Son Temple
Our next stop is the community temple in the heart of the local Klong Son Village. It's the place where lots of guests like to ask questions about being a monk, buddhism and the life in Thailand. And I am happy to answer all of your questions.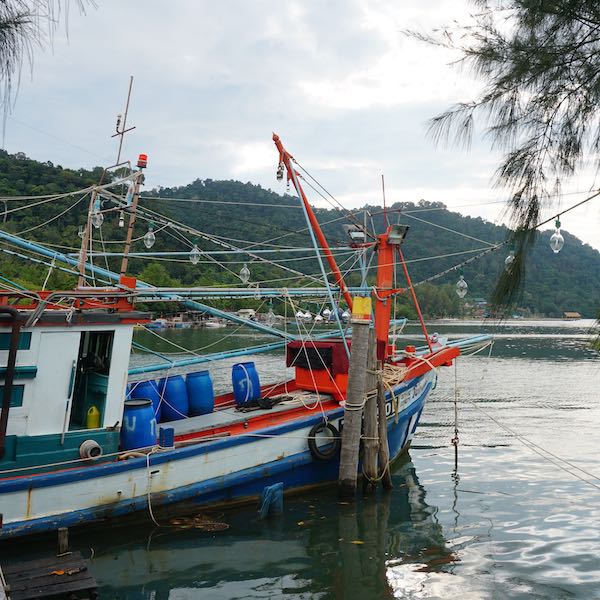 Fisherman's Village
While Koh Chang changed a lot over the last two decades, the Fisherman's Village pretty much remained the same. Most of the fishermen live close to the harbour, right next to their boats. You can enjoy the beauty of their colourful boats and the tranquility of repairing their nets.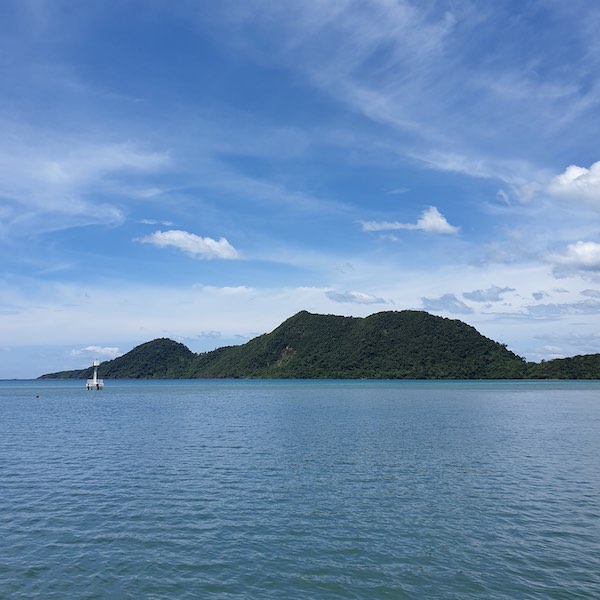 Klong Son Bay View Point
Next up is a little exercise but you will be rewarded with an astonishing birds eye view over the whole Kong Son Bay and the famous lying Elephant that gave the island it's name: Koh Chang – Elephant Island.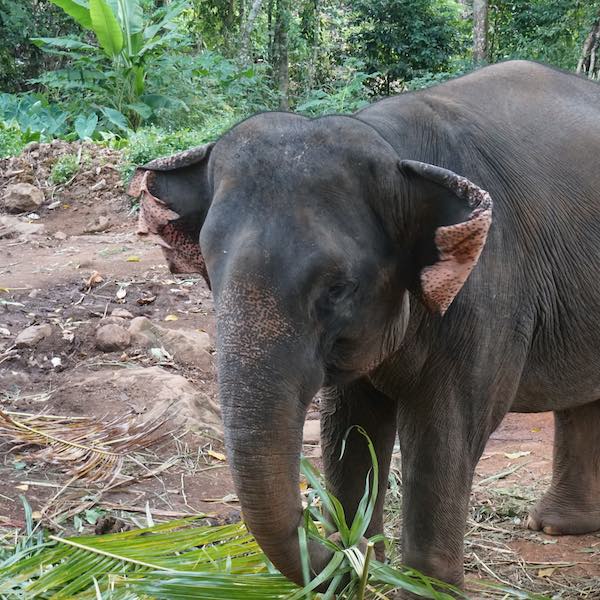 Elephant Camp
Along many different plantations and some out-of-place buildings we ride to the other side of the island to see the very first Elephant Camp on Koh Chang, hidden somewhere in the forest where these impressive animals can live in their natural habitat.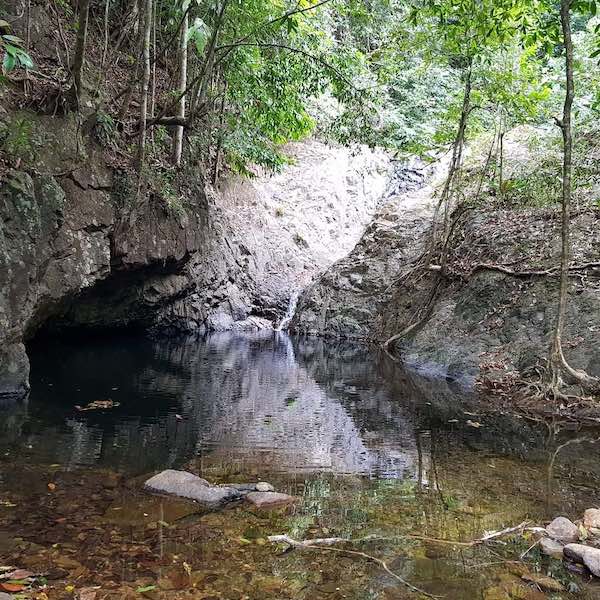 Klong Jao Luem Waterfall
After so many impressing sites, it's time to freshen up at a hidden waterfall. Most of the time, you won't see anybody here. The Kong Jao Waterfall, another hidden gem – which is a wellspring for every one.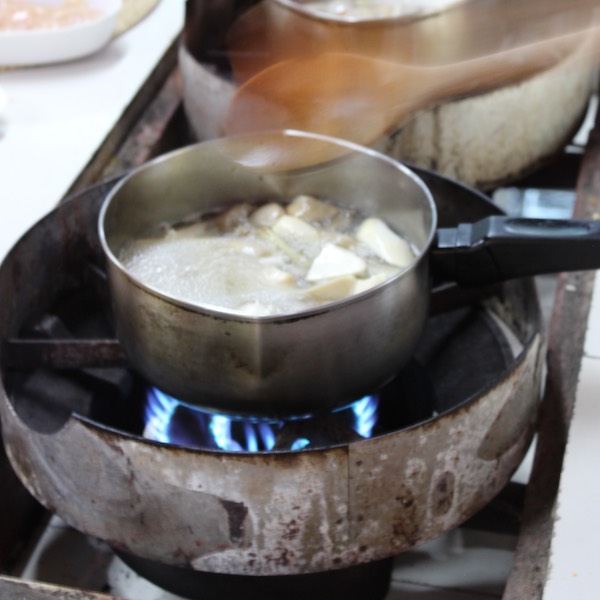 Lunchtime
Last stop before you'll be taken back to your hotel is a typical local Restaurant near the school in the Klong Son Village. A lot of people grab some food and take it home when they pick up their kids from school. Try the Pad Thai – it's fantastic!